Posted on
Posted in christmas, gift store, holiday shopping, little rhody, providence, rhode island, rhode island gifts, shop small, small business, stocking stuffers, stockings
Yup, it's that time of the year again – the time when those of us who maybe aren't the best at time management or multitasking are feeling the weight of the holiday season bearing down on us. Luckily, FnT is here for us, umm, I mean you. Think of us as your holiday shopping Sherpas…here to guide you, safely, to December 24th. Missed last week's winners? No problem, check out our last blog post and get shopping!
Clam Tea Towel
You know what I like to do? I like to stuff the foot of the stocking with a handsome, rolled-up dish towel covered in clams! Give the gift of a properly stuffed stocking AND a crash course in Clams 101. By summer, they'll be schooling you on the differences between a topneck, a steamer, a littleneck, and a razor clam – celebrating the cornucopia of delicious sea treats available along our beloved Lil Rhody's coast. Printed on natural flour sacks, these 30"x30" tea towels are rugged and quick drying, and cute enough to hang up in your kitchen between uses.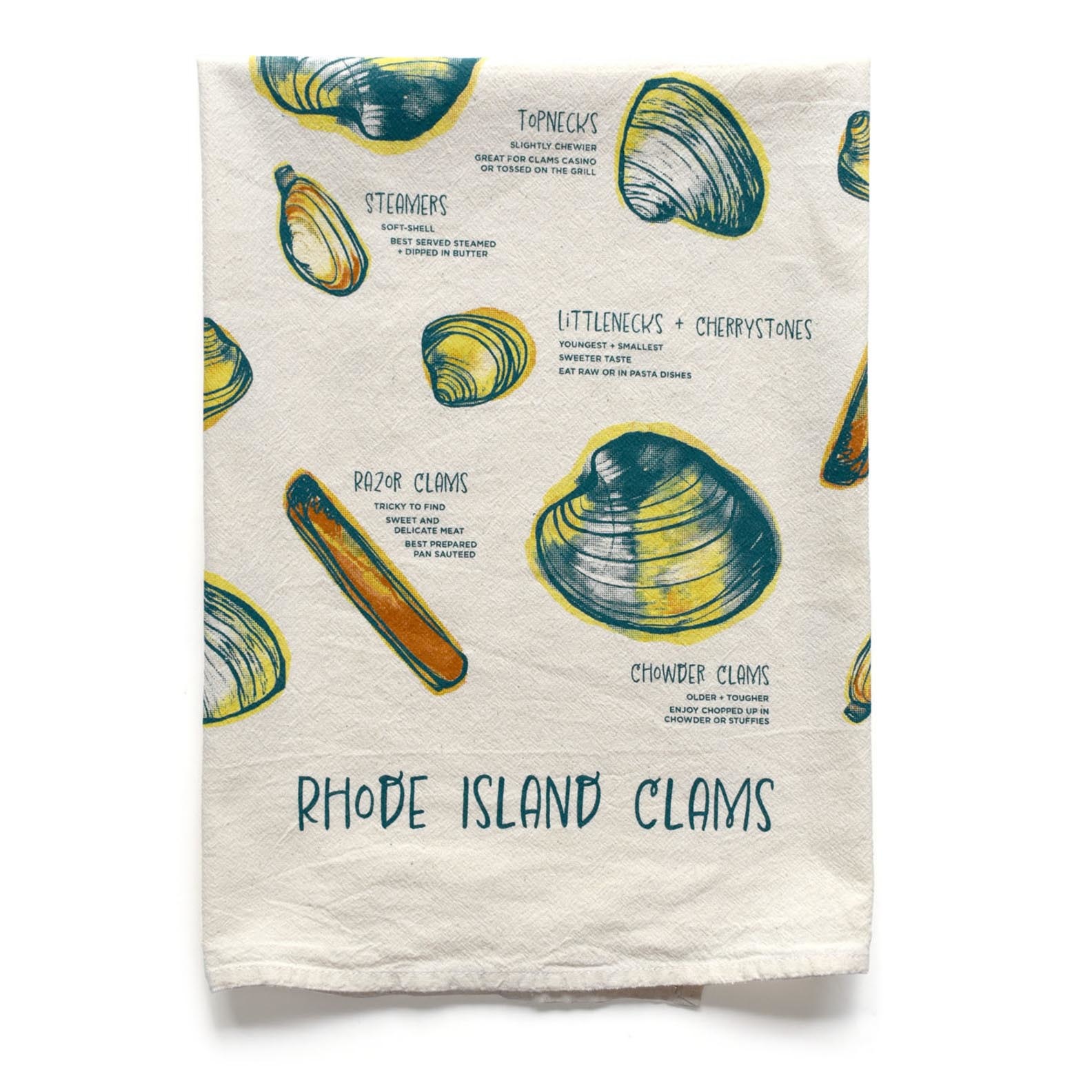 Benny's Ornament
Remember good ole Benny's? Where every Rhode Islander of a certain age picked out their very first bike while Uncle Tony grabbed some windshield wiper fluid and lights for the Christmas tree? If you're as nostalgic as we are, you're going to fall in love with this rendering of a Rhode Island icon. Pick one up for your own tree or get one for your teenager, lest they never forget those Saturday afternoons at Benny's with the family.


Mini Colored Pencils Pouch
You know what they're not expecting this Christmas? A set of twelve tiny 1.75" colored pencils. Made from eco-friendly, renewable-resource cedar wood (meaning no old forest trees are harmed in the making of this product), these precious pencils are crafted with love, in a small family factory in Japan. I wonder how many would fit in a stocking?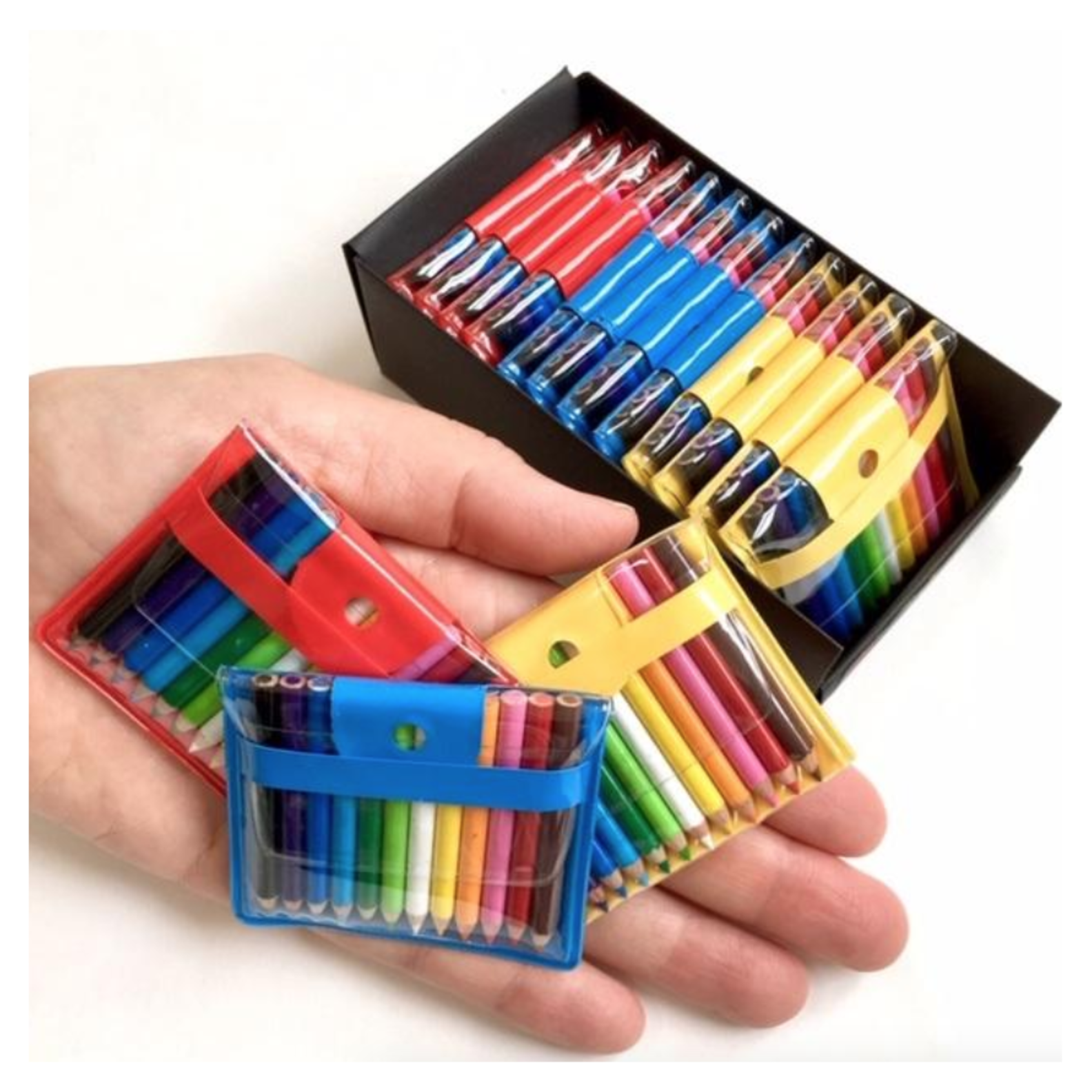 Rabbit Cat Cap Blind Box
Let's not forget furry lil' Fiona's stocking! And get your camera ready, because when your cat looks this cute, it's a must-share on Instagram! Our bunny ears kitty caps are purrfect for cats with a head circumference of 11"-11.5" and each cap has a bottom strap, for a safe and secure fit. These caps are part of a blind box series, so the color you get will be a surprise for both you and your fur baby.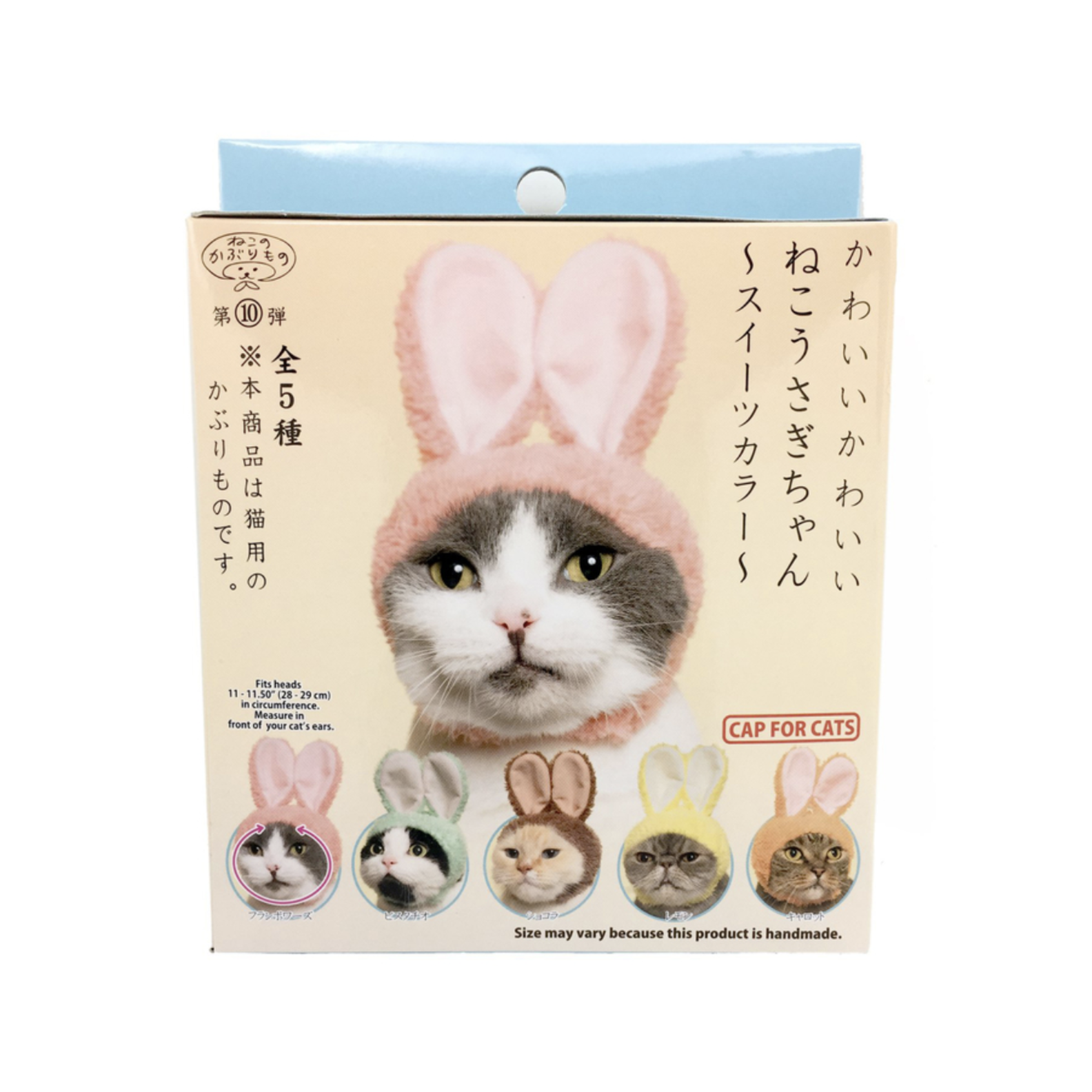 Catnip Toys
These 100% cotton catnip pouches are screen printed with the darndest messages. It's as if they were written by the furry little showoffs themselves! Made with durable canvas and filled with premium organic, USA-grown catnip, they'll provide endless moments of healthy play and exercise for your favorite felines.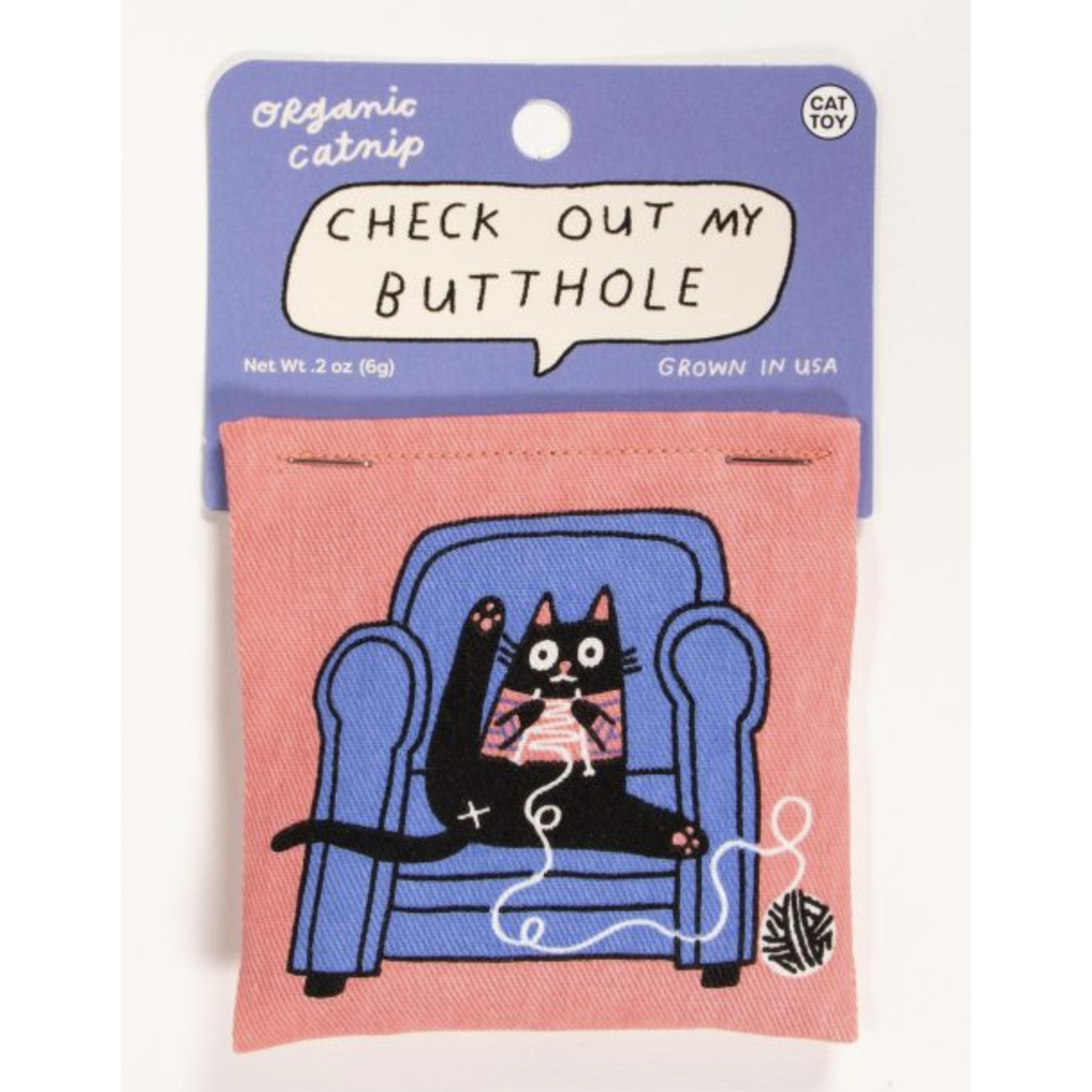 Desktop Cornhole
It's arguably one of the most ionic lawn games, enjoyed at carnivals, beer gardens, and backyard get-togethers. And now, it's also the perfect stocking stuffer (miniaturized for stuffing into an oversized holiday sock) or Secret Santa office gift. Everyone will be begging to partake in the legendary game of cornhole on their lunch break, at their desk, with Jimmy from Marketing. This mini kit includes everything you need to play desktop cornhole including 2 raised platforms, 8 bean bags, and a 32-page illustrated book.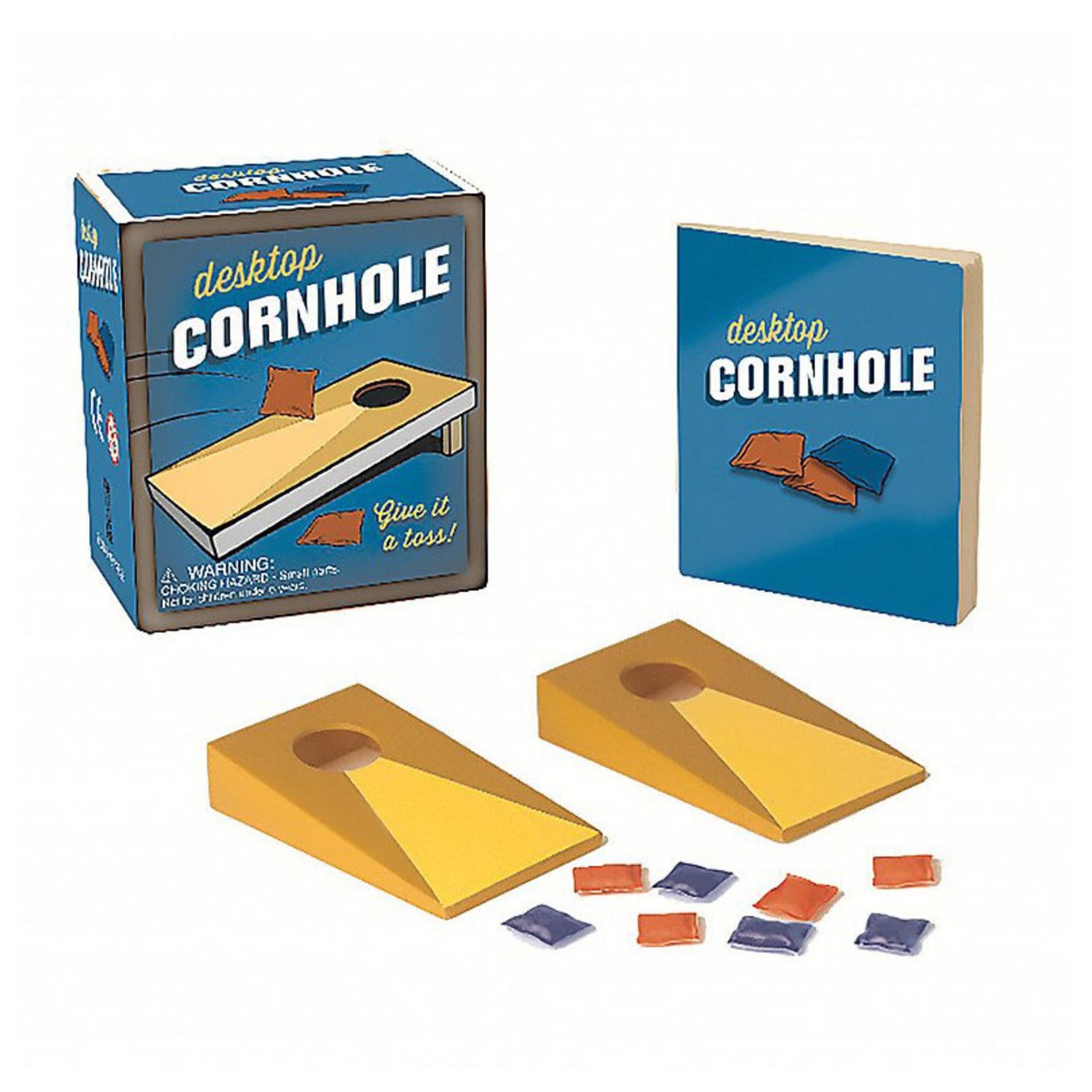 Honorable mentions...