With new trends, technology, and slang emerging faster than we can keep up, buying gifts for the newest generation can be intimidating. Lucky for you, we've created a list of gifts that are sure to hold your Gen Z-er's remarkably short attention span. 
1. Soap for Gen Z, $11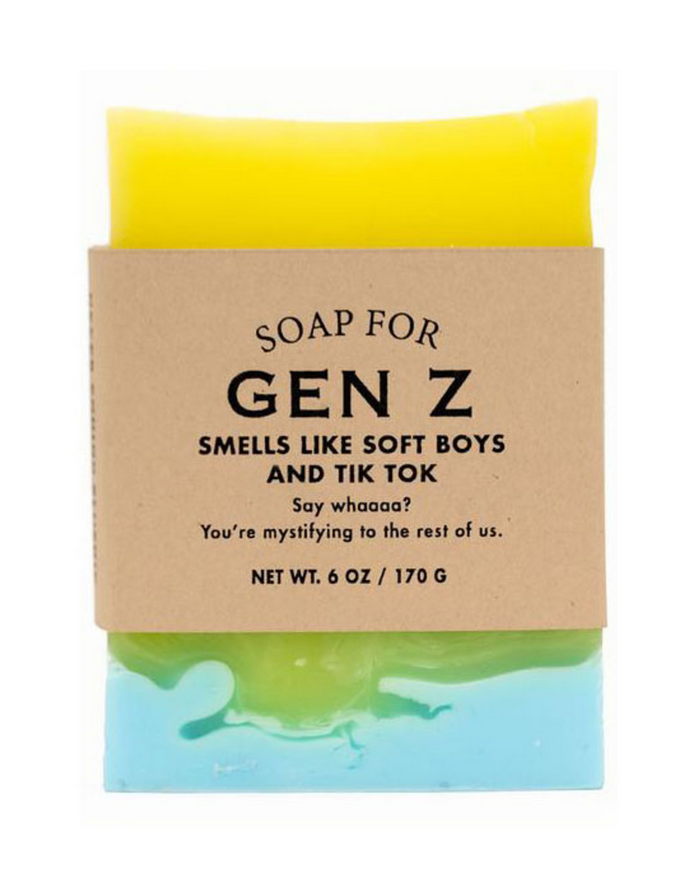 Let your child know that you understand their world, even if you really don't. This never-ending slushie scented soap is sure to make a Gen Z-er smile, even if it's just a low-key smile.
2. Giant Music Snob Socks, $12.99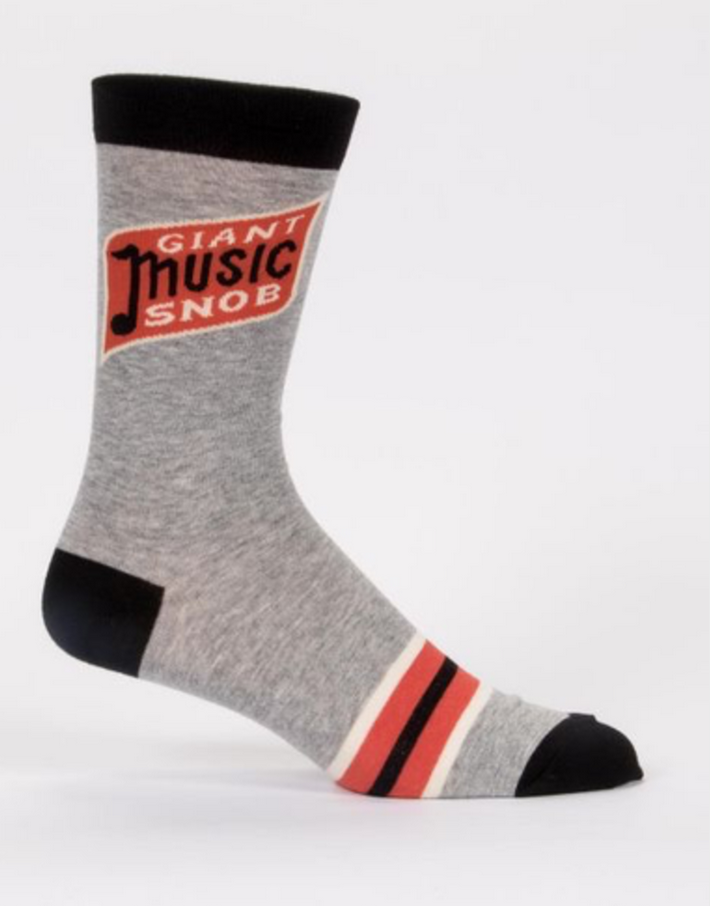 These socks are another way to show your Gen Z child you understand their interests, while also giving you a subtle way to call them out on their music superiority complex. We get it, you like Tame Impala. Stop hogging the aux!
3. "No One is Too Small to Make a Difference," $10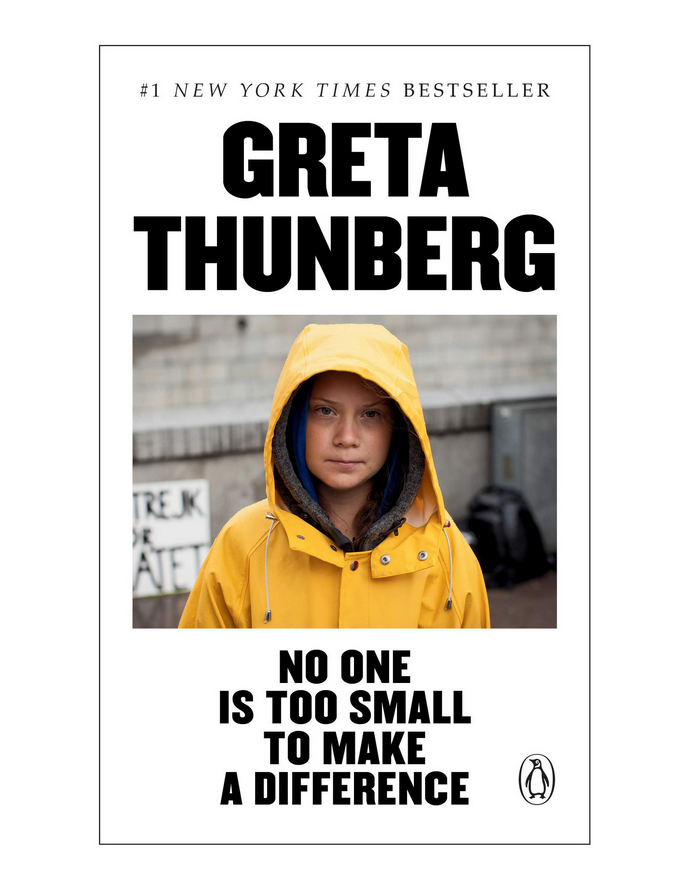 Having trouble getting your TikTok obsessed Gen Z-er to read? Just give them this inspiring book with speeches by the one and only Greta Thunberg, a true representation of what happens when Gen Z reaches their full potential. And, hey, if they don't end up reading the book, they'll just tell everyone they did, and clout is one of the best gifts you can give.
4. "How to be Vegan and Keep your Friends," $19.99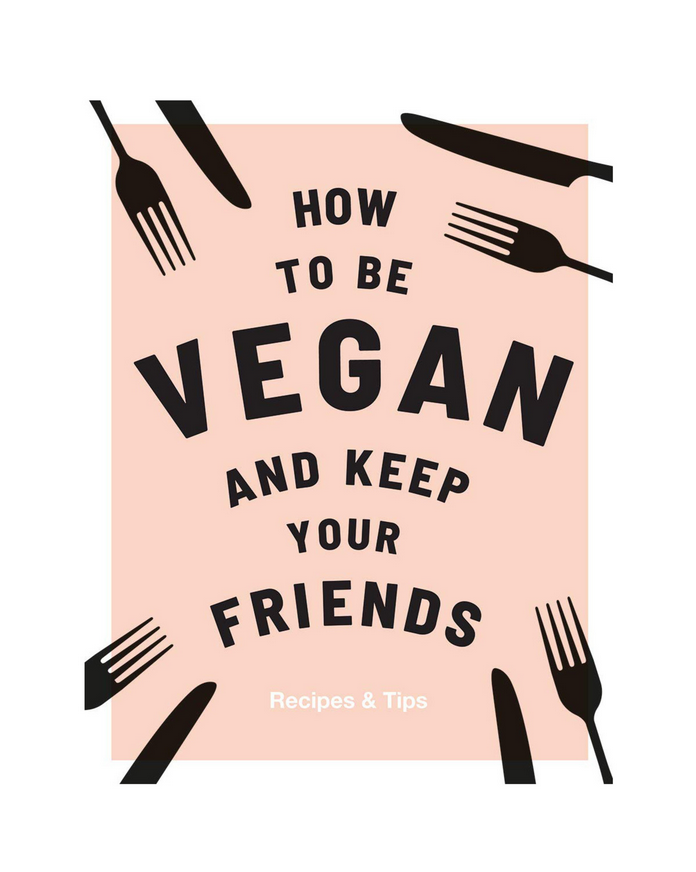 The newest generation's quest for climate justice will often lead them to the vegan diet, and the aesthetic that comes with it. If you thought the music snobbiness was bad, just wait until your child goes vegan for a week. This essential guide of tips and recipes is sure to benefit both your Gen Z-er and yourself, trust us.
5. St. Billie Eilish Prayer Candle, $16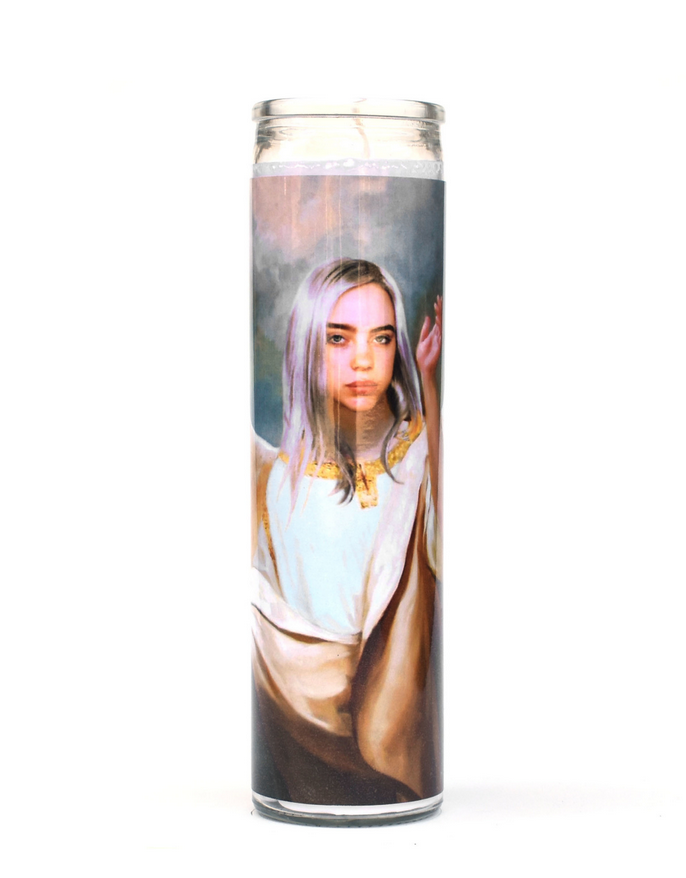 Due to the current worldwide pandemic eliminating the possibility of big concerts, at least for the time being, you won't be able to spend your life savings on Billie Eilish concert tickets for your child. So sad. But don't worry, FnT has your back with this Saint Billie Eilish candle, so your Gen Z-er can worship the queen from home. Plus, it's much cheaper than concert tickets.
6. Autocomplete: The Game, $24.95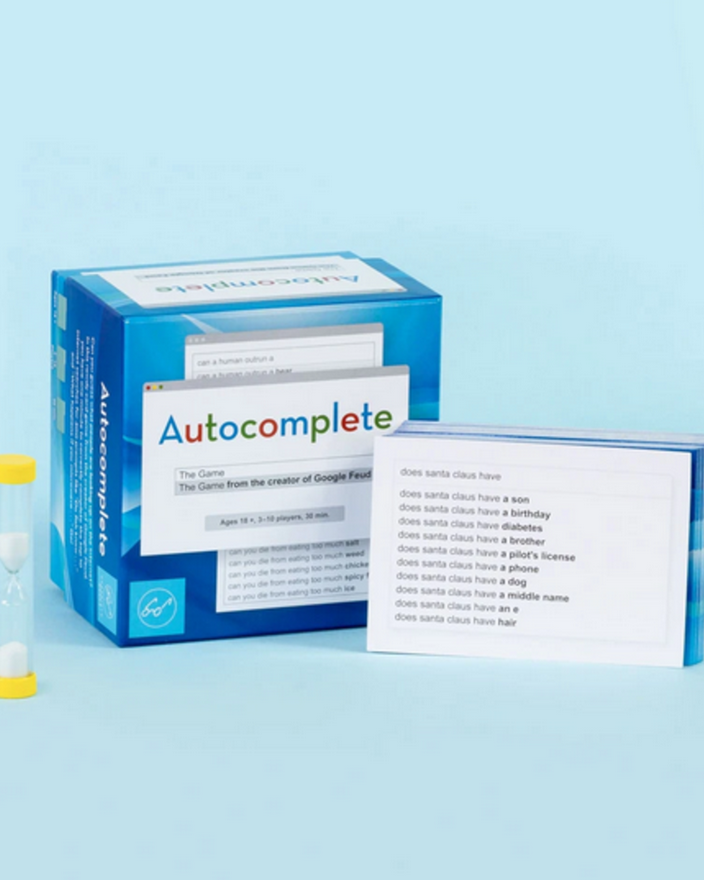 Make "Family Game Night" finally happen and keep your child at home with this Autocomplete game, something the entire family can enjoy. Gen Z likes to win, and guessing the most popular searches on the internet is definitely in their wheelhouse.
7. Why Yes, I'm a Bit Stressed Magnet, $4.50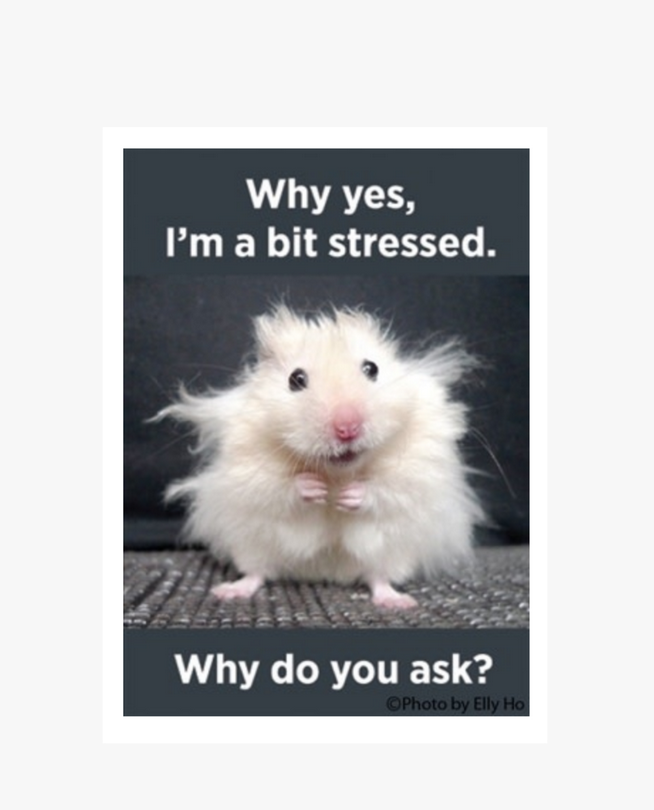 Believe it or not, your kids are just as stressed as you are. Show your Gen Z-er you get it with a magnet that's just as much of an adorable hot mess as they are. Who could resist this little guy?
8. Silver String Lights, $14.75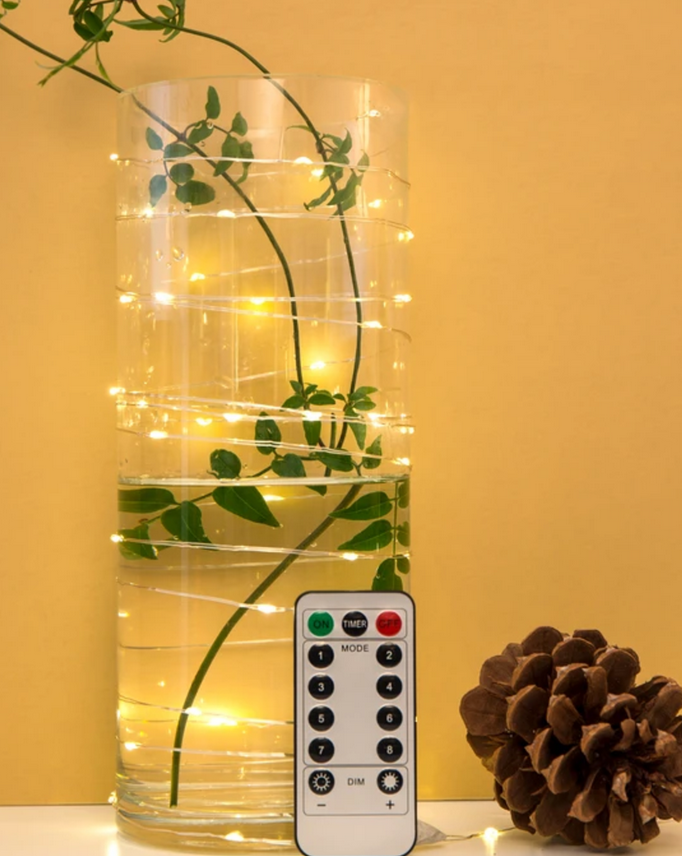 Even as the trends evolve, these simple string lights are a staple in any Gen Z-er's bedroom. Anything to make their space more of a "vibe."
9. New England Drink Pin, $10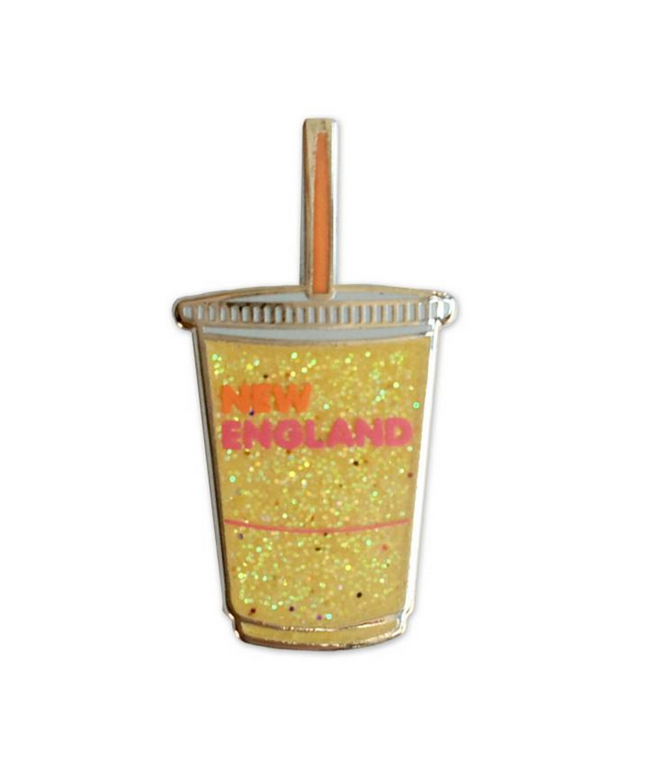 Despite being a generation of social justice warriors, Gen Z can't resist a Dunkin Donuts coffee. Whether it fuels their addiction or not, we think this pin is the perfect addition to your child's trendy Swedish backpack. 
10. Alexandria Ocasio-Cortez Magnet, $4.50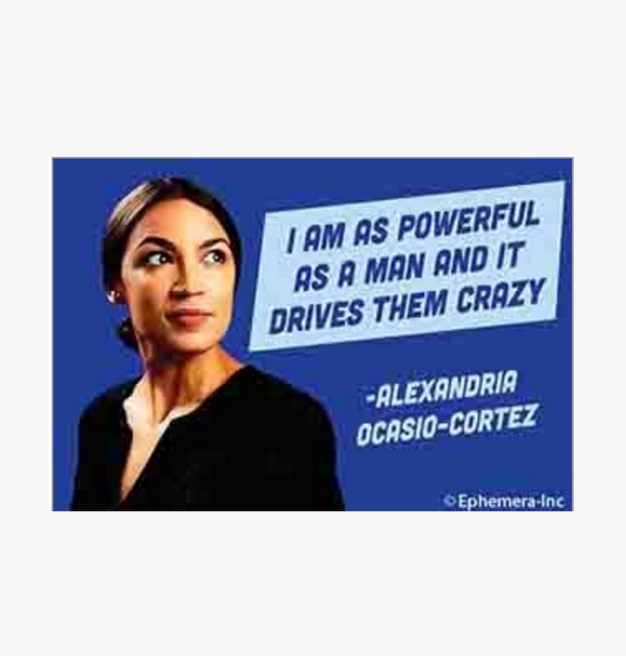 Make no mistake, Gen Z can't wait to leave America. But not until they can vote AOC into the oval office. Give your child this magnet to keep them in the country for just a little longer. (And if your child's conservative, no they're not ❤️)
11. Bob Ross Happy Little Mints, $3.75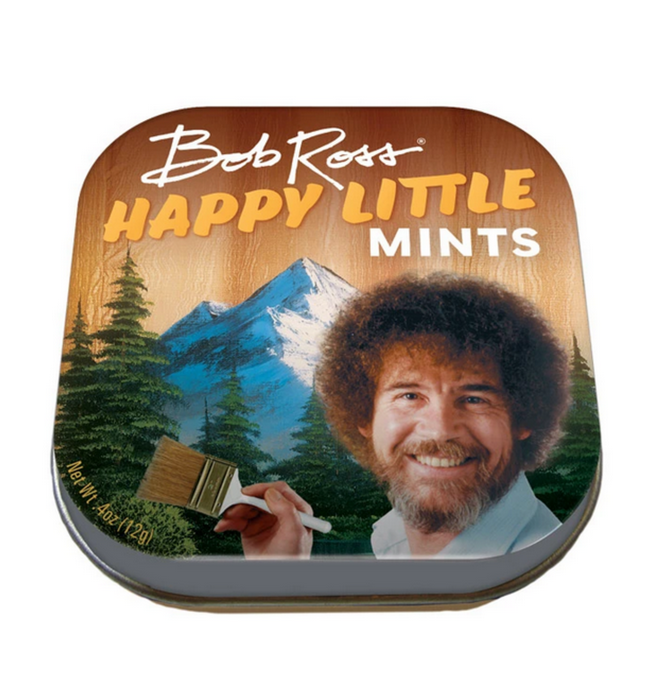 We're not quite sure how Bob Ross became such a phenomenon among kids today, but we're not complaining. These refreshing peppermints are sure to brighten your Gen Z-er's day, and remind them that there are no mistakes, just happy accidents.
12. Uneager Beaver Enamel Pin, $10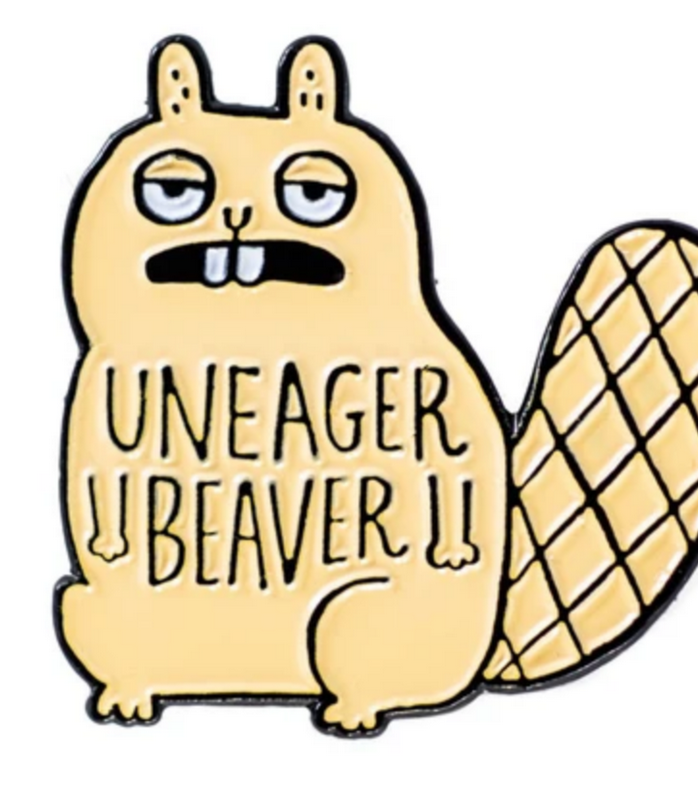 Send your Gen Z child a message about their lack of enthusiasm with this adorable pin. Don't worry, they won't be offended. While a Gen Z-er appreciates you showing them you care, they're much more interested in showing that they don't care. So basically, they're proud to be an entire generation of uneager beavers. And, as confusing as they are, we can't help but love them for it.