Cop our newest Collab and let's do something about shoreline access.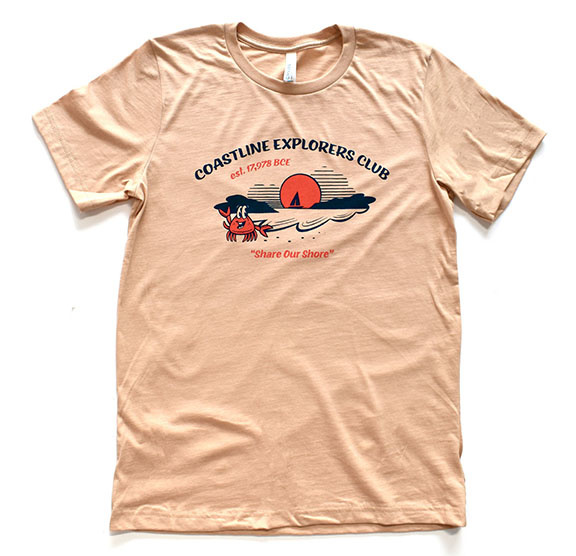 Here in Rhode Island we are facing continuous challenges to public access of our beautiful coast. Only a small percentage of the RI shoreline is publicly accessible and private property owners at the water's edge have gradually made beach access next to impossible in our coastal municipalities. Parking for non-residents is nearly non-existent. Seaweed collectors are out here getting arrested. Even RIPTA came under fire for slashing buses to RI beaches this summer. (Thankfully this was reversed.)
Imagine growing up in Providence, the capital of "The Ocean State," without ever having been to the beach. Sadly, that's a reality for many folks, because here in RI beach equity is a glaring issue.
With this troubling challenge in mind, Frog & Toad has released our newest t-shirt, designed by FnT studio manager Michael Ezzell, in a direct collaboration with the Rhode Island Environmental Education Association. RIEEA works to promote environmental education that increases the environmental literacy of all children and adults in our state. Working first hand with Jeanine Silversmith,  executive director of RIEEA, we first developed our coastline explorer mascot, Patty the Crab. Michael then started sketching out different vintage-inspired "summer camp t-shirt" concepts. And after months of careful and deliberate development, the fictitious Coastline Explorers Club was born!





But is the Coastline Explorers Club actually fictitious? Or are many of us already in the club?
The established date on our new shirt is no accident.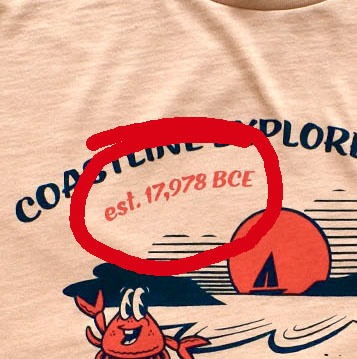 Our indigenous communities' ancestors have been exploring our coastline for as long as they've walked the Earth. Lorén Spears, Executive Director of the Tomaquag Museum and former councilwoman of the Narragansett Indian Tribe tells us that archeologists have determined her people have been on this land for a minimum of 10,000 years but more are leaning towards 20,000. Coastline access has always been of vital importance, culturally, nutritionally and spiritually. "As indigenous people, it's important to be connected to the land and respect the gift of the land and waters, and make sure that the next generation knows how to hunt and fish and make things," Spears explains in 41N° Magazine.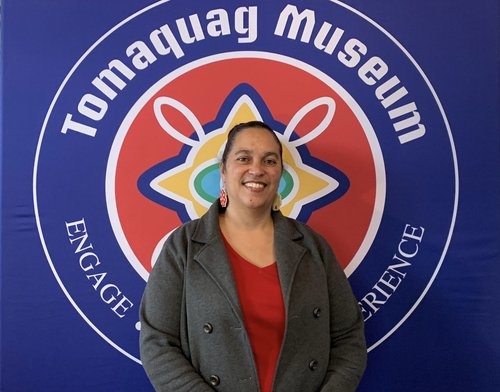 It's pretty hard to digest that after all the time Native Americans have called Rhode Island home, they have been prevented from easily accessing the beach. It's cool that the town of Narragansett recently approved free town beach access for Narragansett Indian tribe members (2 town council members voted no), but this feels a little like a band-aid on a gushing wound.
Coastline access is also very important to The Rhode Island Environmental Education Association. Hands-on environmental education provides transformative learning experiences that improve academic performance, critical thinking skills, personal growth and life-building skills, and so much more.





People of all ages should be able to learn about our natural resources by experiencing them, i.e. exploring our coast. We are so proud to partner with RIEEA in an effort to help promote their work advocating for our environment and building the next generation of active and concerned citizenry.





RIEEA fosters collaboration and partnerships, sponsors professional development opportunities, gathers and disseminates information on environmental education, promotes public understanding of the value of an environmentally literate populace, offers personalized support for educators, and advocates for sound environmental education legislation on a state and federal level. They believe, as do we, that every Rhode Islander, no matter their age or where they live, deserves a chance to explore, enjoy, and learn about our natural spaces, especially our beautiful shoreline. We are the Ocean State! It's perhaps the biggest part of our identity and something we need to safeguard for generations to come.




Pick up our newest shirt, join the club and feel good because all proceeds will be donated to The Rhode Island Environmental Education Association.

For more shoreline access discussion, please listen to this delightful podcast with Ed Fitzpatrick and Brian Amaral of the Boston Globe. They even mention our Rhode Island 3% Bigger at Low Tide T-Shirt, designed by Hilary Treadwell.
Photos courtesy of the Tomaquag Museum and the Rhode Island Environmental Education Association.