Posted on
By Asher Schofield
Posted in amos house, baseball tee, clean streets, clean up, community, dpw, earth day, fnt, frog & toad, leslie knope, litter, litterally, oscar, providence, public works, recycle, rhode island, sticker
How an obscure public works initiative from the 80s was revived, rebranded in a unique partnership.
When an esteemed civil servant from the Providence DPW reached out to Frog & Toad about a potential collaborative project, we were extremely intrigued. It was Maureen "Mo" McManus, Providence's Leslie Knope of trash, with the idea of rebooting a campaign from the 1980's to keep our streets clean and improve recycling. See, back in 1987, the City of Providence had developed this little mascot named Oscar, a recycling aficionado, but for whatever reason he never truly spread his wings to fly. In fact, Mo was only ever able to find two traces of Oscar: One a faded sticker and the other a vague photo credit. (I guess this seagull was a bit of an amateur photographer as well.)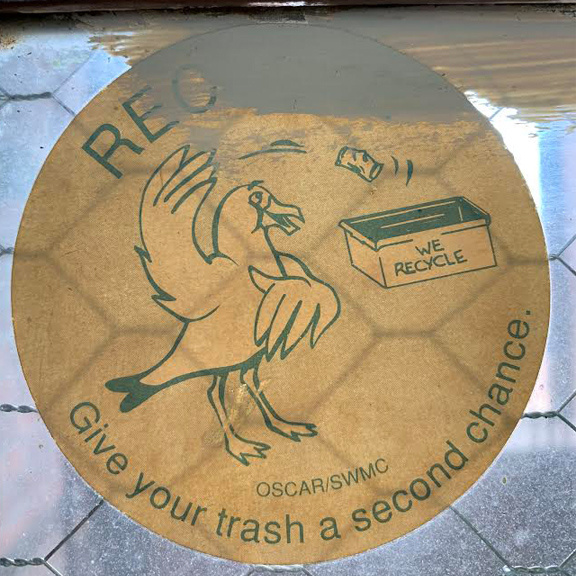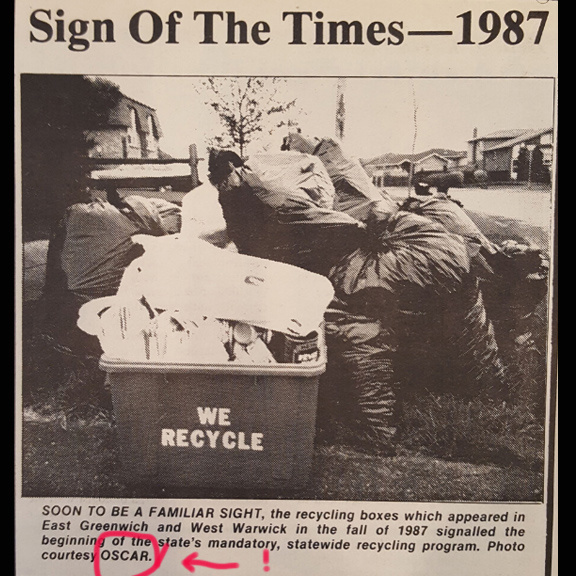 We gave the assignment of recreating Oscar for the 2020s to our studio manager and Frog & Toad staff artiste Michael Ezzell, and predictably, he made the magic happen. Michael started with this sketch.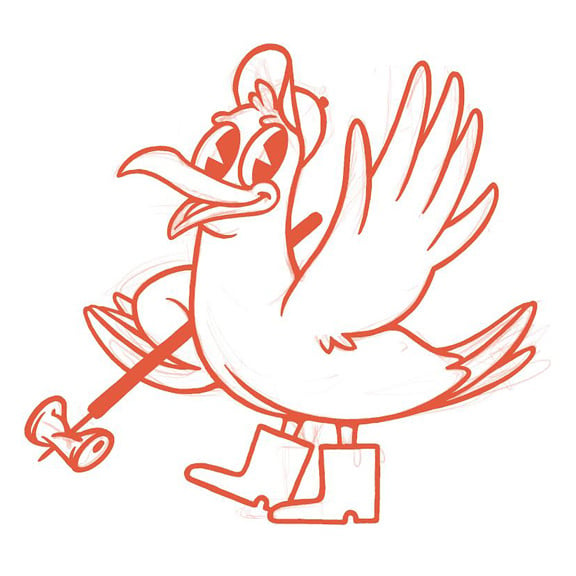 At first glance, we were pretty confident we were sitting on a vat of liquid gold, and Mo from Providence DPW agreed. The next step was to make sure nobody sued our butts off for this new iteration of the long-defunct seabird, so we connected with the City of Providence's law department superstar, Suzannah Skolnik, who worked day and night to put together an airtight contract.
Meanwhile, Michael was hard at work developing Oscar and making stickers, t-shirts and safety pinnies with his likeness.

The final piece to the puzzle was to identify a valuable community partner whose mission aligns with Oscar's. We immediately wanted to work with the Amos House and ALL proceeds from Oscar related merchandise will be donated to their efforts. The Amos House provides social services, hot meals, job training and employment to people who need some help. They also manage a program called A Hand Up which provides jobs removing litter and beautifying the streets of South Providence. We can tell you a little more about A Hand Up later.

So, if you care about making Rhode Island more beautiful, less trashy and supporting an awesome community non-profit like the Amos House, come on over to our little website and get yourself a sticker or shirt. This project was inspired by people in local government who truly care about making our city as special a place as possible and it's our honor to lend a hand . . . or wing.