Mothers- sometimes you love them, sometimes they make you eat brussels sprouts. But no matter what, they always want the best for you. Having trouble shopping for the person who *literally* gave you life? We've got a few gift ideas that will show your mom just how much you really do appreciate her.

1. Mom- How Do You Make It Look So Easy? Greeting Card, $4.95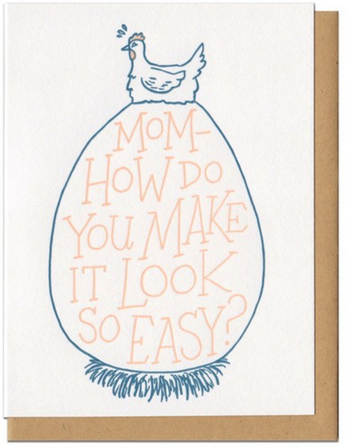 Every parent can agree that it is way harder than your parents made it look. This cute card may not make up for all the temper tantrums you threw as a child, but it's a great way to thank your mom for putting up with you, and, well, for making it look so easy. 
2. The Beachcomber's Companion, $16.95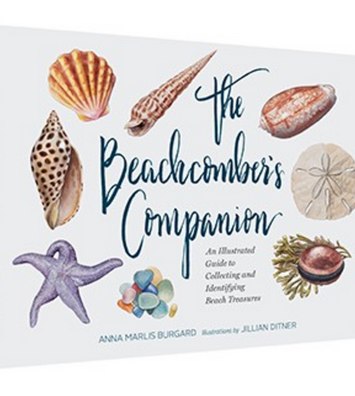 If your mom's the type who makes walks on the beach much longer than they need to be due to her fascination with striped rocks, this is the gift for her. This guide to shell collecting is sure to inspire more beach days and help spruce up her shell collection.
3. New Yorker Caption Game, $36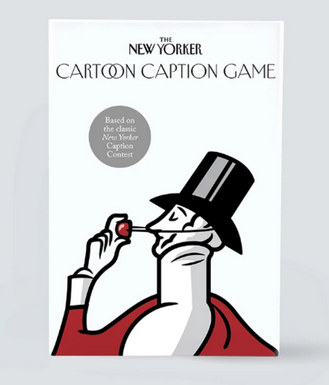 Let your mom put her impeccable sense of humor to work in this fun game for the entire family. If there's anything your mom will love more than reading the New Yorker, it's writing captions for real New Yorker cartoons.
4. Be More Sloth, $12.99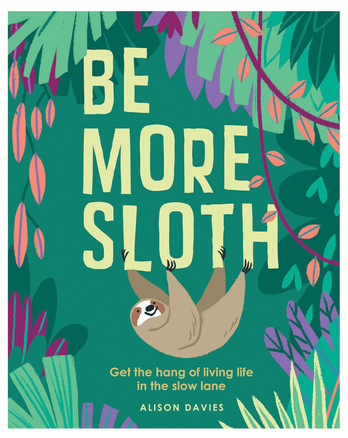 The devil works hard, but mothers work harder. This book is the perfect way to give your mom the gift of slowing down. While you're at it, we recommend getting yourself a copy as well. 
5. You Turned My Kitchen Into a Shithole Dish Towel, $12.99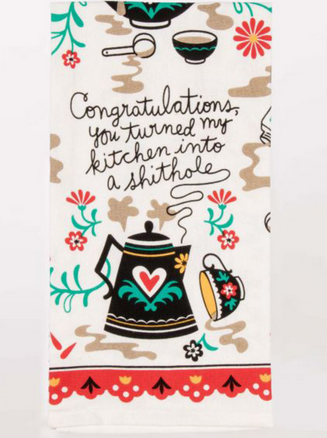 You might want to include an apology card with this one. And a matching dish towel for dad. Maybe they'll forgive you for all the times you tried those DIY baking projects and got chocolate mug cake all over their microwave.
6. Favorite Parent Trophy, $22.80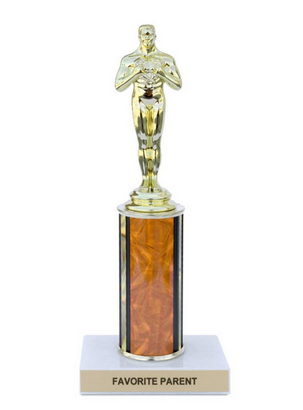 There's nothing like a super shiny trophy to give your mom the recognition she deserves. Just don't tell her you got dad the same thing.
7. Cauliflower Power, $19.95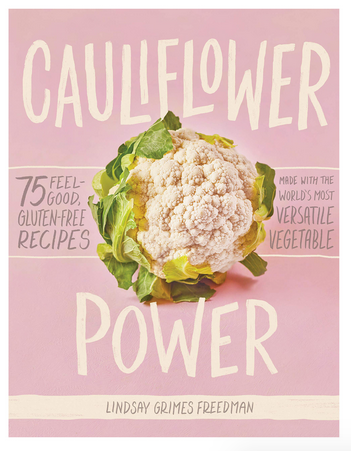 Did anyone else's mom go through a phase of trying to get the family on a Blue Zone diet? Just me? Either way, your mom is sure to love these healthy recipes, all of which contain cauliflower. Family dinner just got even better.
8. Culinary Herb Garden, $29.75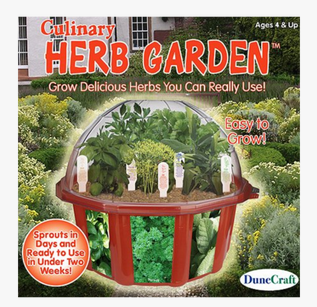 A really sweet way to tell your mom that the weather was never the reason all her plants died after two weeks. We're sure she'll appreciate the usefulness of this kit: not only can your mom grow her own plants, but she can also use them in the healthy dishes she makes. Maybe as a garnish for one of the cauliflower creations?
9. Soap for Okay Moms, $11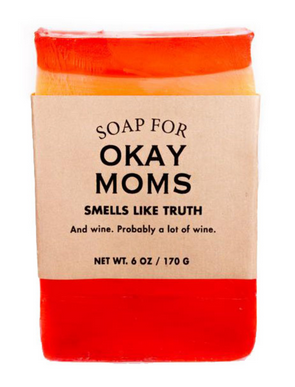 This extremely honest soap is the perfect way to show your mom how much you appreciate her. Hear us out: "perfect" mom is just another word for Karen. Okay moms are the cool moms. And your mom will be so thrilled to have a sippy cup wine scented soap that she'll probably get past the whole "okay mom" part.

10. Michelle 2020 Magnet, $4.50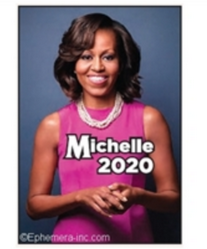 If your mom also can't stop talking about her love for Michelle Obama (I mean, who can blame her?) this magnet is the perfect way to show her you care, and that the things she says haven't all gone in one ear and out the other.
11. I Love My Asshole Kids Women's Crew Socks, $10.99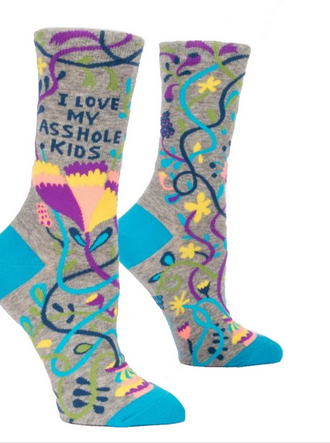 Your mom is sure to appreciate these brutally honest socks. Show her that you know how much she puts up with, but you also know how much she loves you. And if that's not enough, just think of your mom walking to her favorite farmers' market with these socks on.
12. Mom Boss Office Sign, $28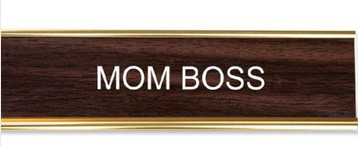 The truth is, she's just the boss. Give your mom this office sign to remind her that she's not to be messed with. This will also get you some more points toward being the favorite child, so it's really a gift for both of you.